RESIDENTIAL ENERGY TESTING
WHAT IS A BLOWER DOOR TEST?
Your home is intended to provide a comfortable space with clean air quality, but over time air leaks can increase costs as well as risks to comfort. Our expert blower door test / whole house infiltration testing helps determine the home's airtightness. This includes professional diagnostic testing to not only identify leaks, but also ensure an airtight seal to ensure maximum energy efficiency and cost-savings.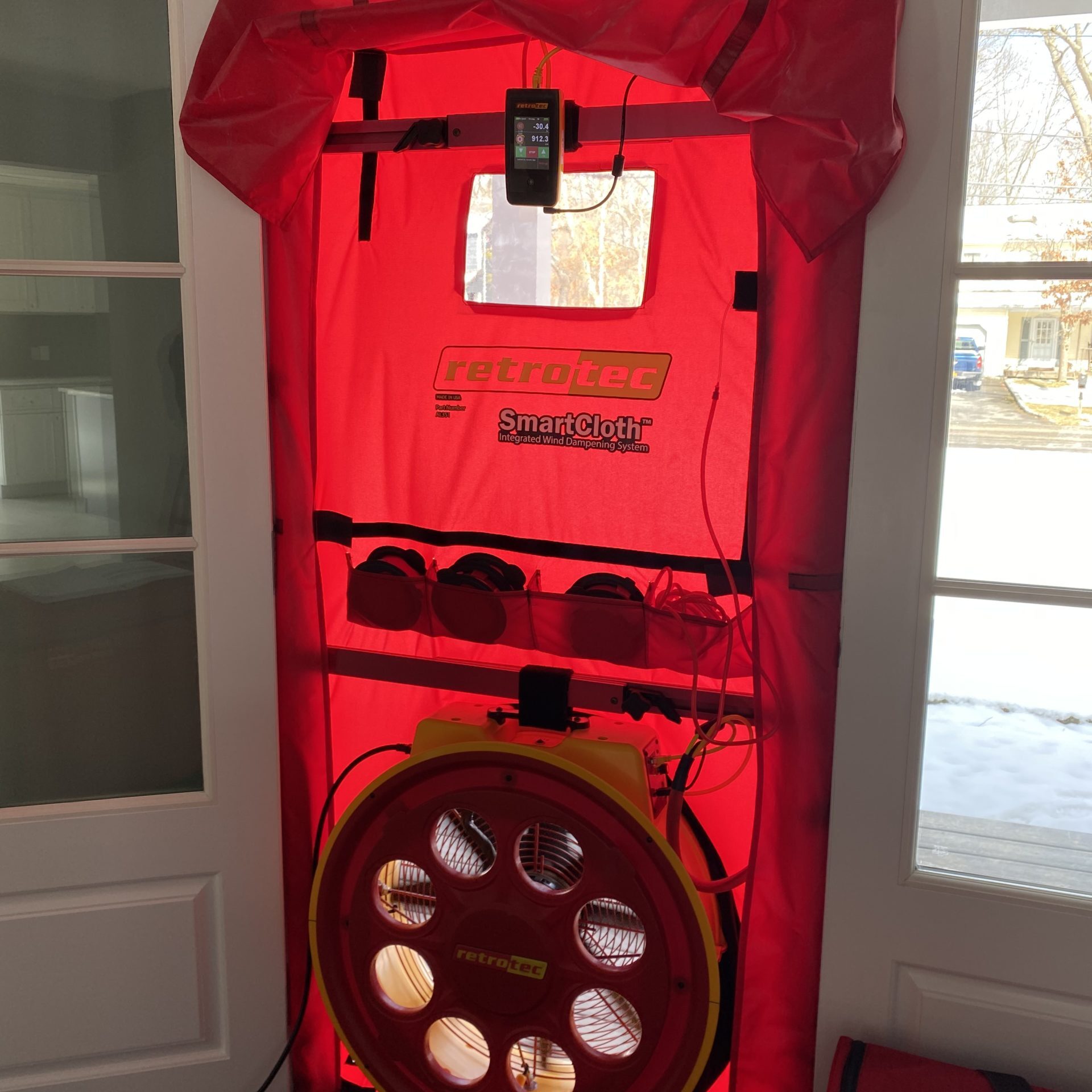 PROTECT YOUR BUILDING ENVELOPE
WHY DO YOU NEED TO TEST YOUR HOME FOR AIR LEAKS?
If you have air escaping or entering the home this can create big challenges both short and long term. You may notice uncomfortable drafts or moisture problems. It may also be difficult to keep debris, dirt, or even pests from the outdoors out (depending on what type of air leaks you may have). Over time, these leaks will also significantly contribute to higher energy costs for additional heating and cooling demand to compensate for leaks.
PROFESSIONAL BLOWER DOOR TEST SERVICES
HOW DOES A BLOWER DOOR TEST WORK?
During the blower door test we use a calibrated fan to blow air out of the house and create a change in pressure between the indoors and outside. This pressure difference will force air through the holes in the building envelope such as unsealed gaps, cracks, or wiring penetrations. Using our specialized equipment to simultaneously measure the airflow through the fan and the change it creates with the air pressure in the building. If you have a very tight building, the blower fan will need less air to create this change in pressure. In some cases, we will also use an infrared thermography test to examine walls, ceilings, and floors. We use the results to measure amount of leakages and develop a plan to improve air tightness if necessary.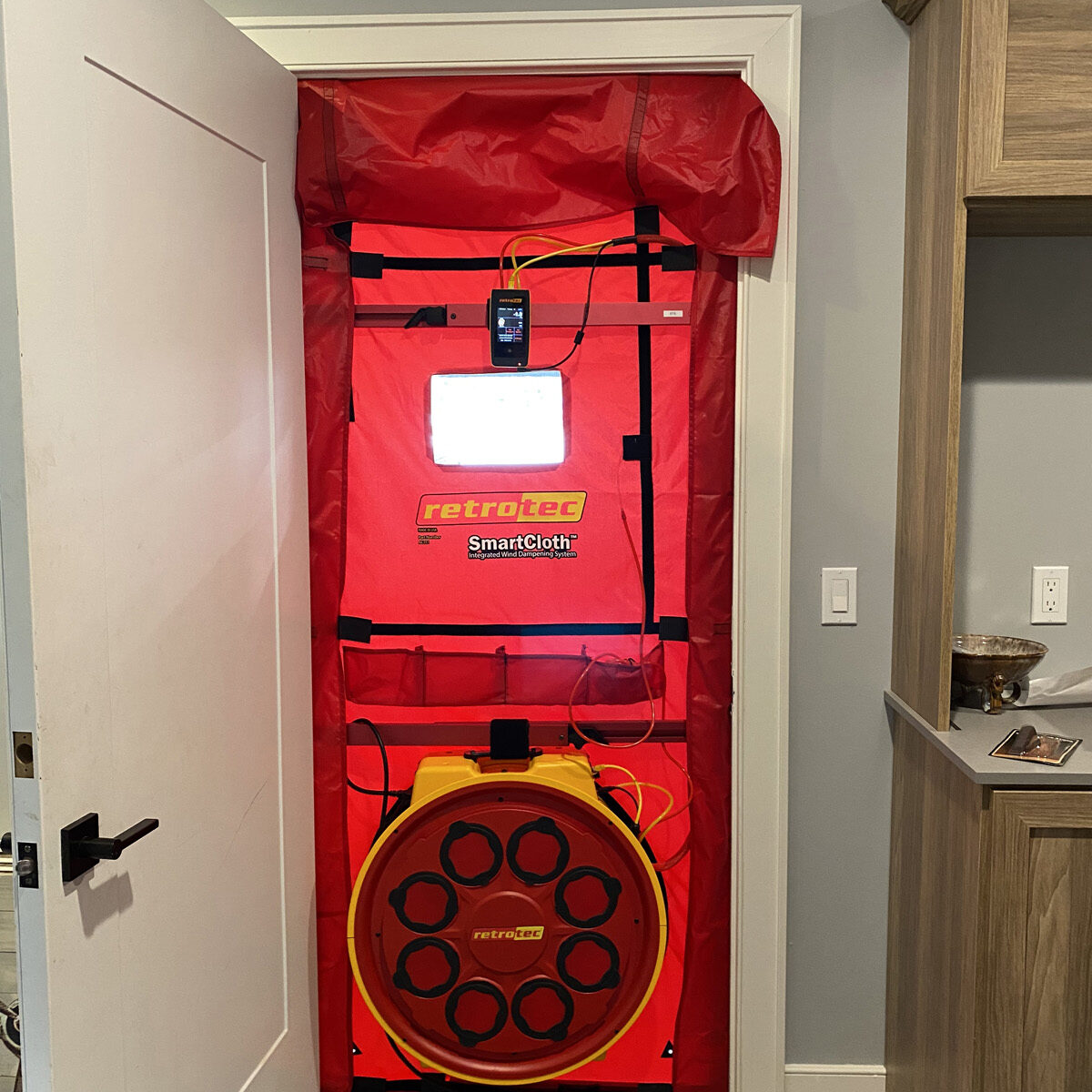 We're here to provide you superior & certified blower door test / whole house infiltration testing services.
Want to learn more about blower door test / whole house infiltration testing? Please use the button below to contact us for a free quote. We're looking forward to hearing from you.